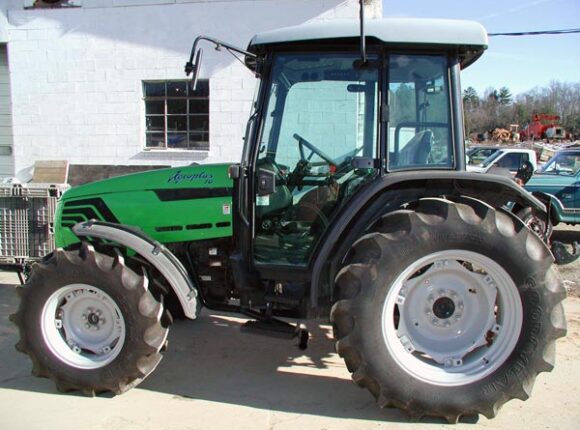 Tractor Replacement Parts in Hendersonville, NC
When it comes to keeping your tractor up and running for the life of your ownership, turn to Ward Bros. Tractor LLC. We're the experts in all things involving Deutz-Fahr parts, as well as tractor repair services. We also can supply parts for other tractor manufacturers, though we do not service them. Whether you're looking for OEM tractor replacement parts or need help troubleshooting a particular, persistent problem, our knowledgeable team is standing by to assist you.
With service capabilities that span the United States and around the world, you'll never need another service partner.
Tractor Replacement Parts Sales
We have an on-site scrap yard for tractors that serves as an on-demand inventory for gently used parts and components. Tell us the make and model and we'll see if we have the part you're looking for on-site. If not, we'll order it direct from the manufacturer and ship it to you.
Tractor Engine Parts Supply
As an authorized dealer of Deutz-Fahr parts, rest assured you're getting OEM components of the highest caliber, straight from a reputable industry leader. Our expert team can answer any questions and will make sure the engine parts on-order for you are an exact match for your make and model.
Tractor Engine Sales
If there are still good years left on your tractor but the engine is signaling premature death, give us a call. From brand-new engines to discount used engines procured from our scrapyard, we'll help you breathe new life into an engine that's faltering or on its last legs. Engine replacement is a great way to save money over the cost of a brand-new tractor.
Tractor Engine Repair
Problems with your tractor's engine? We're the experts, capable of facilitating fixes that keep your equipment up and running reliably. From troubleshooting to specific component replacement, our mission is your satisfaction—and we know it rides on a tractor engine that's repaired and ready to get back to work.
Tractor Transmission Repair
Transmission issues don't need to spell doom for your tractor. Let our experienced team of professionals troubleshoot the issue and deliver repairs that set everything right. With OEM parts on-hand and the knowledge to service most tractor transmissions, we'll have your equipment up and running again in no time.
Get in Touch
Ward Bros. Tractor LLC is proud to be the authority on tractor parts, service and repairs. Give us a call today at 828-685-8801 to discuss your needs or to learn more about our reputation as the world's premier dealer of Deutz-Fahr parts.